The Bee's Wax Perfect Polish Kit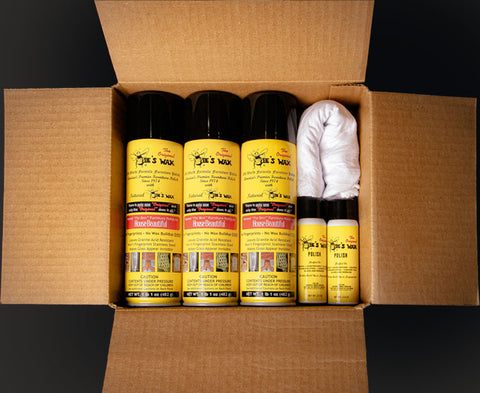 The Bee's Wax Perfect Polish Kit is everything you need to clean and polish almost everything. This kit contains three full size, two all new Bee's Wax Mini, and our cloth packing materials make perfect polishing towels. The new mini opens up new, convenient ways to use in your car - for rear view mirror, windows, and even leather, sunglasses, and more. Pros can use it for swift polishing at furniture shows, pop-up shops, and quick maintenance of booth items in Antique stores. Cleaning services carry for that last-minute top off.
(Do not store Bee's Wax Polish in your car.)
Use coupon code "KIT10" at checkout to get $10 off!